I bought an Arduino
Esplora
at Radio Shack when our local was having its "fire sale".
It's a strange critter. I guess it's intended for people who wanted to experience the deal but are intimidated by working with electronics even to the slightest degree.
It has onboard pushbutton switches, a joystick, an accelerometer, a little speaker, and an RBG LED (probably some other stuff I'm forgetting.)
Those things are all accessed with special
Esplora
commands.
It can be used, as a Leonardo, to send information in keyboard code (use the
Keyboard.x
commands.)
There are 9 digital I/Os available on 3 headers: 2 on two different 3pin headers (orange) and 7 on the 10pin LCD SIP. 2 Analog inputs are available on two other 2pin headers (white).
The analog inputs are accessed via an onboard multiplexer which is completely different from the "analogRead" ADC of the familiar Uno (Duemilanove, &c.) paradigm. The digital pins, though, are configurable as inputs/outputs in the
pinMode / digitalRead / digitalWrite
scheme.
I have found that the digital pins work with
Servo.h
. There is no "native" analogWrite capability, but it may be possible to use
PWM.h
for "analog output". I haven't tried the SoftwareSerial library, but it may work, too.
More later.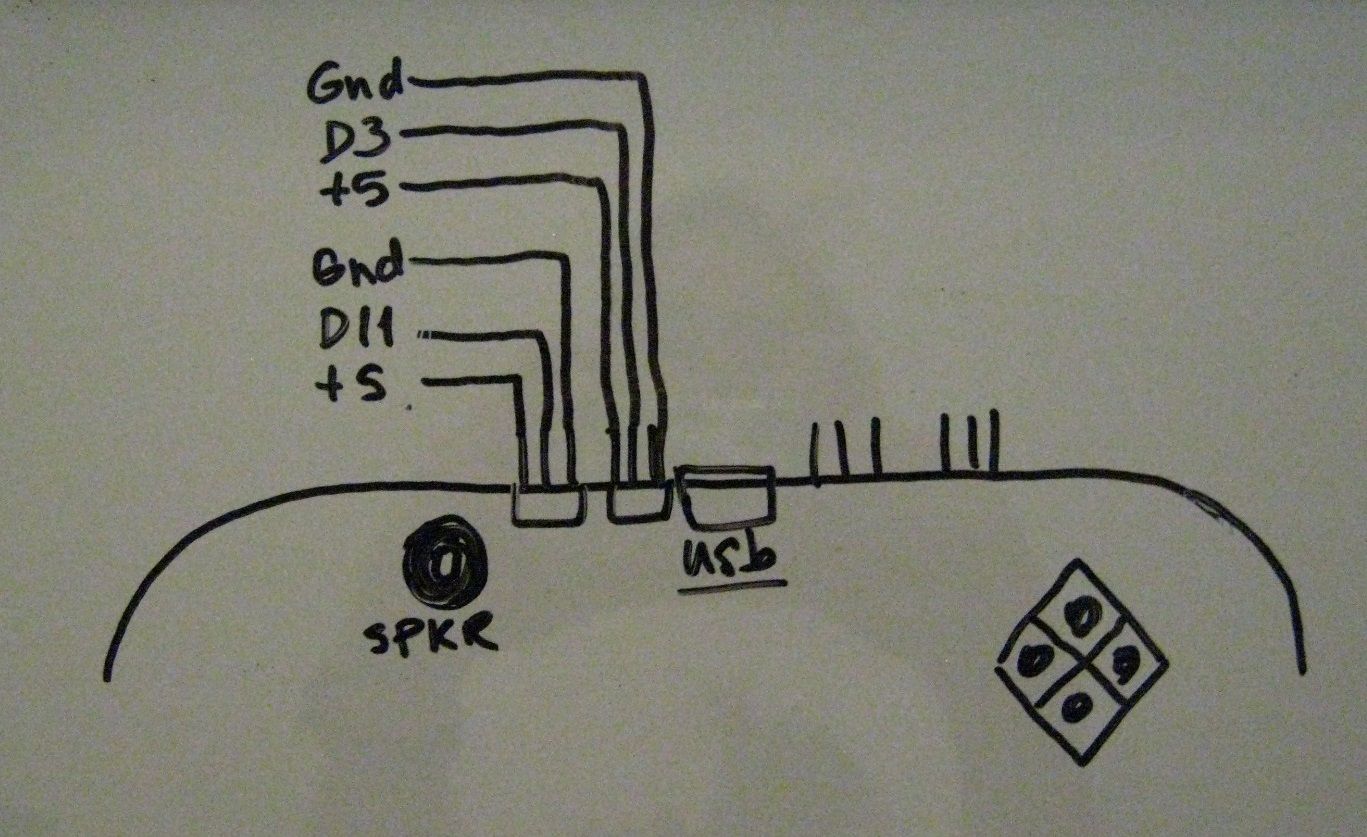 14MAY2016
Bought a couple of TFTs on ebay, designed to fit the Esplora headers. $10, not too bad. I think the alignment is off 1 pixel or something, you can see the bright line there on the right and the bottom.
Current draw: 60mA.